Women in Finishing
Women in Finishing (WiF) provides a platform that fosters personal and professional development for women who have chosen or are pursuing a career in the finishing industry. WiF is inclusive of all levels and responsibilities within the industry, from the finishing line to executive management.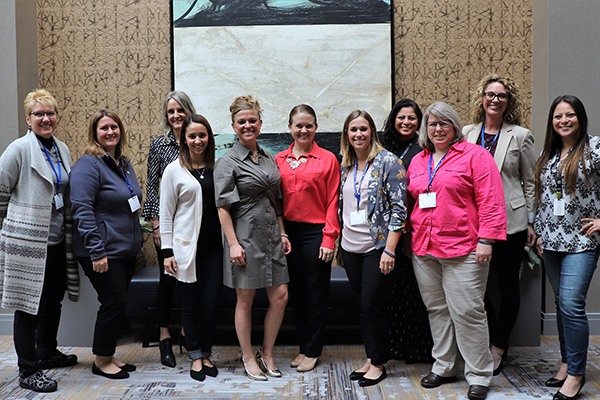 WiF programming and resources enable members to:
Expand their professional networks.
Build leadership skills.
Exchange information and ideas.
Build confidence.
Benchmark best practices.
Address business and operational challenges.
Inspire future generations of women in finishing.
Access resources that set the stage for a successful career.
Programming
WiF offers a variety of programming opportunities to assist in the advancement of women in the finishing industry.
Webinar Series
Designed to address relevant topics that impact both the personal and professional lives of WiF members, the webinar series provides a convenient avenue for education and development that can be shared by all women in your organization.
WiF FORUM
WiF's signature event, the annual FORUM, is a two-day, in-person conference that provides participants with new ways to deal with issues that impact effectiveness, provide balance between personal and professional life, maximize professional impact, build strategies for success, and much more. Finishing technology and trends are also a highlight of the conference and is addressed by expert presenters and shop tours.
Elizabeth Teska WiF FORUM Scholarship:
Established to honor the memory of one of WiF's first official members, the Elizabeth Teska Women in Finishing FORUM Scholarship Program aims to support women in the industrial finishing and coatings industry by expanding their opportunity to participate in WiF programs. Specifically, the scholarship will enable more women to participate in the annual WiF FORUM by covering registration fees and accommodation costs for two successful applicants annually. Eligibility:
Must be a woman currently employed by a company involved in the industrial finishing and coatings industry.
Information required from applicants:
Completed Women in Finishing FORUM scholarship application.
Resume or professional profile.
Essay describing benefits of attending the FORUM.
Written approval from manager to attend FORUM if selected.
Selection Process:
Complete application packages received by the published deadline will be reviewed by the CCAI FEF Board of Directors.
CCAI FEF Board of Directors will select award winners.
Scholarship recipients will be notified at least six weeks prior to the WiF FORUM start date.
Networking Events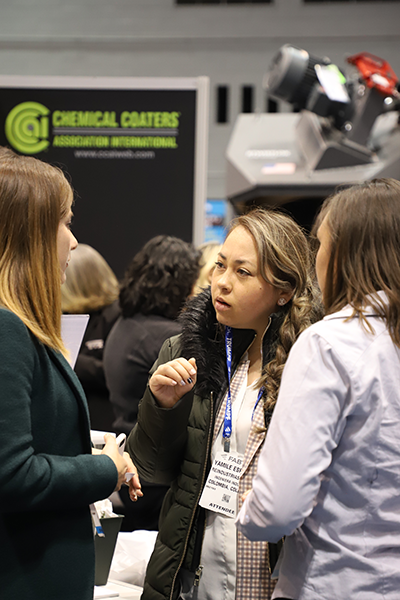 WiF hosts a number of networking events throughout the year, enabling members to connect in a relaxed, social atmosphere. WiF receptions are held at FABTECH and the CCAI Annual Meeting.
Visit WomenInFinishing.org for more information