Leadership and Staff
Leading the effort to execute the Foundation's mission are our Executive Director and Board of Directors.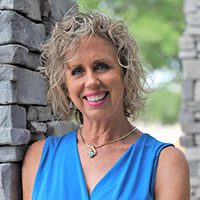 Sheila LaMothe
Executive Director
Sheila LaMothe is the Executive Director of CCAI FEF. She also serves as Vice President of Strategic Initiatives for CCAI. A graduate of Connecticut College, Sheila has 30 years of experience in marketing and development in manufacturing. Prior to joining CCAI and CCAI FEF, she was responsible for marketing and PR for the North American operations of the TRUMPF Group, a leading manufacturer of fabrication equipment and industrial lasers, for 15 years.

In addition, Sheila has been deeply involved with the development and growth of Women in Manufacturing (WiM) and the Women in Manufacturing Education Foundation (WiMEF) since their inception. She served on WiM's Board of Directors for eight years, including two terms as Chairperson. WiMEF was founded during her first term as WiM's chair which led to her simultaneously serving as chairperson for both organizations. She continues to serve on the WiMEF Board of Directors.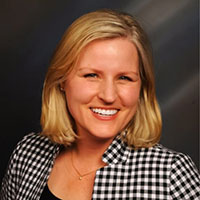 Dr. Victoria Gelling
, Sherwin-Williams Company
President
Dr. Gelling joined the finishing industry in early 2014 as technical director in general industrial for Valspar. After the acquisition of Valspar by Sherwin-Williams in June of 2017, she began her current role as a fellow in the performance coatings group. Prior to her involvement in the industry, she spent 13 years in academia, holding multiple faculty positions with the Department of Coatings and Polymeric Materials at North Dakota State University, including tenured associate professor focusing on the use of electrochemical methods to understand corrosion processes and coating degradation mechanisms.

Dr. Gelling gained a B.S. in Chemistry at the University of North Dakota in 1996, followed by a doctorate in Chemistry at North Dakota State University in 2001. Throughout her career in the coatings and corrosion field, she has authored over 75 papers and proceedings, and has given more than 100 presentations.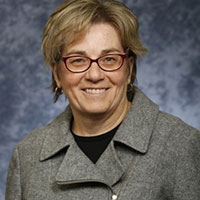 Patricia Hendrick
, retired
Vice President
Pat began her career in the finishing industry as a summer intern in the laboratory at Wyandotte Paint (AkzoNobel), and advanced into the role of Industrial Chemist. Pat joined Morton International (later Rohm and Haas), where she held roles as a chemist, technical service representative, sales manager, marketing manager and supply chain manager. Pat returned to AkzoNobel as North America supply chain manager prior to joining PPG Industries in 2013, where she served as the Americas supply chain director before retiring in August of 2019.

During her career, Pat served as President of the Detroit Society for Coatings Technology, Trend Catalyst committee chair for the Color Marketing Group, and was a member of the Powder Coating Institute Trade Show Committee. Pat holds an MBA from Oakland University.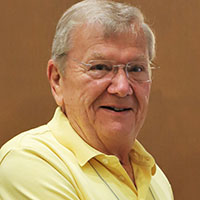 Bob Warren
, Retired
Secretary/Treasurer
Bob began his career as a technical sales representative with Turco followed by employment with Chemical Ways while living with his family in Illinois. In 1979, he was recruited by BASF Wyandotte prompting a move to Grand Haven, Michigan which he continues to call home today. Having changed names over his years of employment with BASF, the company was known as Ecolab when Bob retired in 2007.

Bob's involvement with the Chemical Coaters Association International (CCAI) began in 1980, when he joined the West Michigan Chapter. He has been active ever since, serving as chapter treasurer for the last 35 years. He is also a past president of CCAI and continues to serve on its Board of Directors. In recognition of his dedication to the Association, the West Michigan Chapter, and the industry Bob was presented with CCAI's Lifetime Achievement Award.

A long-time, active volunteer in his community, Bob served as chairman of the Grand Haven City Planning Committee and the Zoning Board. He is currently chairman of the Organization Committee for the Downtown Development Authority.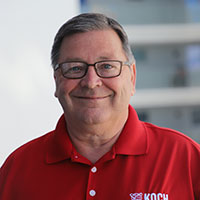 Sam Woehler
, Retired
Past President
Sam Woehler's career with George Koch Sons, LLC spanned nearly 50 years, joining the company in 1971. At the time of his retirement, Sam served as vice president of sales. Prior to that role he held the positions of director of manufacturing and human resources manager. He is a past president of the Chemical Coaters Association International (CCAI) and is a recipient of the CCAI James & David Wright Lifetime Achievement Award. Sam has been active in the community serving as president of the Mater Dei and Memorial High School Board, president of St. Philip Parish Council and St. Philip School Board.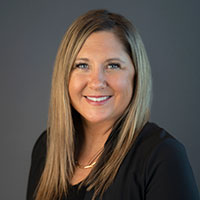 Courtney Jungjohann Deemer
, PPG Industries
Director
Courtney Jungjohann Deemer joined PPG Industries in 2005 as a technical sales trainee/representative. This was the first position in her 17 year and counting, career with the organization. Over this time, she held positions in technical sales, marketing, business development, product strategy, and management, working her way up the ladder with positions of increasing responsibility. In her current role as global business director, powder coatings, Courtney is responsible for leading the global business strategy and ongoing implementation plan to deliver substantial growth of powder products worldwide.

Courtney is a member of the women's leadership council at PPG, sits on the PPG Women's Leadership Council steering committee and PPG's Generational Diversity Council.

Courtney holds a B.S. in chemical engineering from the University of Pittsburgh and an M.B.A. from Marquette University.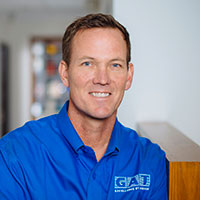 Aaron Hughes
, GAT Finishing Systems
Director
Aaron Hughes has been a member of the GAT Finishing Systems family since November of 2002 beginning his career there as a sales engineer, developing direct and distributed product sales across the United States, Canada, and Mexico. During his tenure with GAT the company's sales revenues have increased fourfold. Product lines and services have grown to include custom industrial finishing equipment, standard batch ovens, custom gas IR ovens, and various complimentary accessories each of those business units. Today Aaron serves as executive vice president sales & marketing.

Prior to joining GAT, Aaron started his career with French Gerleman Electric, a wholesale electric supply company. He spent the next four years specializing in industrial automation solutions primarily with the Allen Bradley product line of PLC's and variable frequency drives. From 1994 to 2002 Aaron served as a district manager with the Rittal Corporation and specialized in wholesale distribution development and support.

Aaron holds a degree in marketing from the University of Missouri. He is married with three daughters. The family enjoys outdoor activities and travel and Aaron and his wife like golf, boating, biking, and running - recently completing a marathon on their seventh continent. In addition, Aaron has been involved with the New Piasa Chautauqua Historical Community since 2004 and served on the Building and Standards Committee, the Membership Committee, Historical Society, Yacht Club, and Endowment Fund.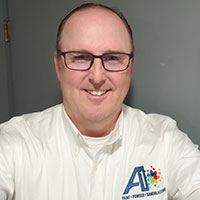 Frank Laster
, A1 Paint, Powder and Sandblasting
Director
Frank is president of A1 Paint, Powder and Sandblasting, a family run custom coating business that focuses on painting, powder coating and sandblasting large fabricated steel parts for manufacturers. Frank came from a sales/retail background, joining the company in 2012 as vice president, customer relations. Witnessing first-hand the challenges of making coatings stick to galvanized metal, Frank made it his mission to find a solution to this problem. After much research, Frank was able to improve the powder galvanization process, which included paint formulation changes, and was instrumental in the development of the company's PowderGALV® product.

Frank holds a B.S. in Business Administration from the University of Kansas and is a NACE certified coating inspector.